CUSTOMER TESTIMONIALS:
---
I wanted to take a moment to let you know how pleased Ken and I are with our new siding, windows, gutters and shutters. The transformation of our home has been incredible.

Because of my position with the BBB, I was leery to say the least to undertake this remodeling project. I have seen first hand multiple horror stories through the years and dealt with too many unethical or unprofessional contractors.

From the point of the appointment setting phone call, through your thorough and professional presentation, I had confidence we had chosen the right company.

While the actual installation took a little longer than I expected, the end result was worth the extra time the installers took to make sure every detail was attended to. The suggestions for changes that the installer made were appropriate and tasteful. The house is beautiful!

Please encourage your future potential customers to drive by and take a look or call with any questions. We are very proud of our home's new look!

Sincerely,

BONNIE BAKEN
PEORIA IL.

---
Dear Shirley,

I just had to take some time to write and thank you for doing your job so well. When I allowed you to give me your sales pitch I had no intention of buying your windows and or siding. Your company was unknown to me and many of my friends. No way was I going to buy from you! I really only wanted a price quote as I intended to have a friend do the work.

Then you explained and showed me that window sample and you stressed the fact that windows are outside walls! A truer statement I never thought about until now.

My house is so quiet!!!! I hardly hear any road or highway noise anymore! No more air leaks around my window, even though you set the new windows in my old window frames. Must be the way the men wrapped everything in vinyl and or vinyl coated aluminum.

Tell Chris and Tory thank you for being perfectionists at their job. I only wish all of you could hear all the wonderful things that people are saying about my beautiful new home!!

A very satisfied customer!

Kenneth Schmitt Elkhorn, WI
---
We are writing this letter to compliment you on a job well done on installing our windows and outside trim around the windows and doors. The complete job was professionally done. The crew was exceptional. All questions were answered, clean up was well done, and everything was in order.

We are very much satisfied.

Sincerely,

Bill and Shirley Janz Peru, IL 61354
---
Hey Dan!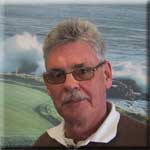 My husband and I knew we needed to replace the windows in our house. We had just started to seriously discuss the idea when we got a phone call from the Acri Co. They said they would be in our area and would like to give us an estimate on new windows. My husband set up a time and told me about it when I got home. I have to admit we were pretty skeptical about it at first. We figured this would turn out to be some fly by night company. Well, I'm glad to say we were completely wrong! Our salesman, Daniel, was a very nice guy. Easy to talk to and very knowledgeable about his product. He worked with us to get our payments were we needed them to be in order to purchase our new windows. Everyone from the Acri Company has been extremely nice and helpful. Our windows were installed quickly and efficiently and they look AMAZING! I never thought I would get excited about new windows. Who knew!

Thanks again for all you did for us. Love the windows! The bow looks GREAT!


Janel and Alan Beins

Sandwich, IL.

---
Two years ago my husband and I discussed the posibility of buying new windows for our older home, but let the idea of new windows slide.
After last years winter with noticable wind blowing through and our drapes and curtains on the cold snowy days, of which there were many, we knew we had to do something to lower our future heating bills.
Sarah, the Acri representative, came and after a very informative talk on Acri's windows we decided to purchase, with what we believed to be a good price.
Andy came to get the exact measurements of the windows we wanted to replace. Andy was very nice and very professional.
The "A-Team" Frank and 2 Daves arrived promptly at nine o'clock to install the windows. These old dining room windows were out by 9:45, ready for the new windows to be put in. These folks were friendly and very professional. Thirteen windows took 5 hours to install.
So now the Acri sign sits in our front yard - Various people have said our windows look so nice, of course we tell them how pleased we are with the windows and the service from Acri.
Thank you one and all!
ROBERT & MARY JANE FREY
DURANT IA.
---
All was very very good. Could not have been better. Made me glad I chose Acri!
Ruby Rohr
East Moline, IL
---
Great Job!!

DENNIS VANDERPOOL

DAVENPORT, IA
---
The Salesman did an excellent job on helping me pick colors for my windows and door. Everything looks great and blends well! Hope you guys gave your carpenter a good bonus. He did a superior job figuring out how to install a door with an arch top and on a brick house yet! The inside natural woodwork looks like it was never disturbed. The windows work and look great. My 1928 house is looking like new construction. GLAD I CHOOSE ACRI!
DIANE BLOEDORN
FOND DU LAC WI.
---
We are very pleased with the entire project. Even my finish carpenter husband thinks the workmanship is beautuiful! I Love It! --
RENO & DEBORAH JOHNSON
KALONA IA.
---
We would like to thank you for our beautiful windows. It's so nice to be able to look out and, not have them all frosted over, and no drafts.
We have had so many compliments on the windows, and how much they have improved the looks of our home.
We really should have done this years ago. You have a Merry Chrismas and a Happy New Year!
DAVID & CAROLYN MONTAVON
DIXON, IL
---